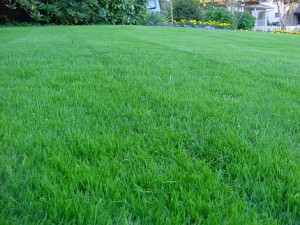 Lawn Rejuvenation is the process of restoring an unhealthy or damaged yard. There are many factors that contribute to lawn damage and it requires a complete understanding of landscapes to diagnose problems and create an effective plan. In most cases, a lawn can be nurtured back to healthy after a complete season. In severe cases, it may take two to three years to fully revitalize a struggling yard. Whether your lawn requires a small fix or a complicated solution, BR Green has the knowledge and skill to correct problems affecting your grass and provide a solution to get it back in great shape. After we evaluate your lawn, we will recommend the proper solutions and put a program in place. Rejuvenation may not be an option if immediate results are needed or the lawn is too far gone. For those situations, sod installation is the only solution.
Common Lawn Problems
Irrigation inefficiency or damage
Soil compaction
Erosion
Shade Decline
Insect infestation
Poor maintenance practices
Fungal disease
Nutrient depleted soil
Drainage problems
Overly shaded
Weed growth
Lawn Rejuvenation Solutions
Fertilizer and weed control program
Sprinkler check, repair, and upgrade
Insecticide application
Core aeration
Fungicide application
Compost top-dressing
French drain installation
Tree trimming or removal
Over seeding
Soil amendments
Lawn Rejuvenation Service Area
To schedule an on-site evaluation, please contact us to schedule an appointment.
Currently, BR Green provides lawn rejuvenation services  to the following cities in Texas: Addison TX, Allen TX, Bedford TX, Carrollton TX, Colleyville TX, Coppell TX, Dallas TX, Farmers Branch TX, Flower Mound TX, Frisco TX, Grapevine TX, Highland Village TX, Las Colinas TX, Lewisville TX, Little Elm TX, McKinney TX, Plano TX, Richardson TX, Southlake TX, and The Colony TX.