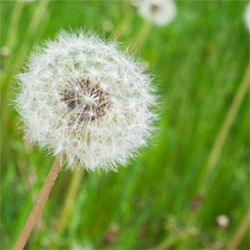 BR Green provides organic lawn care services to customers and companies, located in McKinney, Texas, that are seeking to transition their lawn and landscape from chemical based fertilization, weed control, and pest control to organic solutions. By utilizing BR Green's purely organic lawn care program, you are able to quickly obtain a 100% organic landscape without sacrificing its overall beauty. In fact, organic lawns are more beautiful throughout the year and once established, require less maintenance than traditionally treated properties. When you make the decision to eliminate chemicals from your lawn, you are choosing a cost-effective alternative that is Earth, Pet, and People friendly. We're doing out part to eliminate environmental contaminants by creating lush, healthy landscapes. Help us accomplish this goal by ensuring us with your lawn care and landscape fertilization, pest control, and weed control needs. Contact BR Green today to schedule a free soil analysis and yard inspection.
Lawn Care Service in McKinney, TX
About McKinney Texas
McKinney, Texas was incorporated in 1848 and currently has a population of about 131,117, according to the most recent statistics provided by the United States Census Bureau in 2010. This city is nestled in the northeast corner of the state and is geographically, as well as, demographically unique due to its extreme economic growth over the past couple of decades. McKinney resides in the following zip codes: 75069, 75070, 75071. Texas is well-known for its varying climates and this region is of no exception. The temperature in this region is extremely warm and considered sub-tropical in nature. The small variations in ranging temperatures are notoriously considered above average when compared to the majority of the regions in the United States; with McKinney's temperatures ranging sometimes into the triple digits.
This rapidly expanding city has a rich and vibrant culture which has ultimately enabled its overall reputation as a productive economic icon. Interestingly enough, this city has been nominated and considered by prestigious CNN columnists as one of the top five best places to live in the United States; therefore making McKinney, TX a predecessor and product of the ideals of opportunistic prosperity that has helped to shape the ideals that the United States is so well-known for.
Many American's may be unaware of this vibrant city, however it is undeniably recognized as a hallmark of the traditional American culture. The government in this area is vastly republican in nature, as it shares many of the traditional views of the GOP. The existence of wealth and prosperity is very prevalent in this main stream conservative culture and therefore requires the determination of highly skilled workers to maintain its thriving economy.