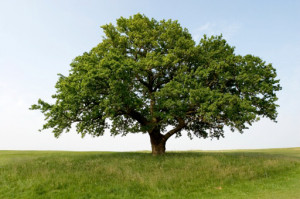 BR Green delivers 100% organic lawn care service to customers located in Flower Mound, Texas who are ready to transition their landscape to purely organic fertilization. By switching your lawn and landscape away from chemical based fertilizers, herbicides, and pesticides, you will be contributing great value to the planet by removing the use of chemical pollutants that find their way into our local water systems and atmosphere. When you choose  BR Green's organic lawn care program, your lawn will start the development process of building healthy soil that feeds turf with essential nutrients. These nutrients, or beneficial microbes, make lush grass that is more tolerant to drought. Whether your property's turf is chemically fed and looking healthy or untreated and in need of major improvement, our organic lawn care program is designed with you in mind. When choosing between the varying lawn care companies in Flower Mound, always consider the environment before using a company that sprays traditional, chemical based products in your soil as they pollute our water and air. Contact us today to schedule a free soil analysis and yard inspection.
Lawn Care Service in Flower Mound, TX
About Flower Mound Texas
Flower Mound, Texas is located in parts of two counties: Denton and Tarrant. This is in the north eastern part of Texas. It is quite close to Dallas and Forth Worth, and particularly close to their big airport (Dallas Fort Worth International Airport). This airport is the busiest in Texas and the fourth busiest in the world. Flower Mound was named after the various and numerous flowers that blanket the little hills around it. It has two USPS zip codes especially for it: 75022 and 75028. About a thousand companies are located in Flower Mound, and the employment rate is 95%. Flower Mound's population is diverse, although primarily or seventy five percent Caucasian. There is a significant Hispanic, Asian and African American presence as well.
The closest hotels to Flower Mound are a couple miles away in Lewisville. They include Best Western, La Quinta, Extended Stay America, Hampton Inn and Suburban Extended Stay. Big employers in Flower Mound include the Lewisville School District, Stryker Medical Products, Texas Health Presbyterian Hospital, Best Buy Service and Distribution Center, Premier Manufacturing, CTDI (Communication Test Design, a telecomm company) and Kroger's Grocery.
The mayor of Flower Mound, as of 2012, is Melissa Northern and Harlan Jefferson is the Town Manager. They also have a town council, and the members are currently Steve Dixon, Al Filidoro, Mike Wallace, Steve Lyda, and Tom Hayden. The 2010 population of Flower Mound was nearly 65,000, and was a little over 50,000 in 2000. This is an impressive thirty percent increase over the last decade. It is interesting to note that the population was not even two thousand in1970. The city has an impressive Community Activity Center that focuses on activities for children and young people, and is part of the Recreation Department. The Flower Mound Public Library is an important civic asset, and the programs include kid's activities and job hunting tutorials.