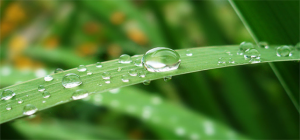 BR Green provides organic lawn care service to both residential and company properties located in Plano, Texas. BR Green's goal is to find customers who are concerned about their environmental impact and want to make a change. With our transitional lawn care, weed control, tree and shrub fertilization, and pest control programs, transitioning your lawn away from chemical dependency has never been easier. Traditional fertilizers, herbicides, and pesticides, are used by a vast majority of the industry and pollute our air and water systems. By choosing BR Green's purely organic lawn care program, landscape will no longer be part of the problem and will contribute to a healthier planet. Whether your lawn is currently being treated with chemicals or has never been properly maintained, BR Green's program is for you. Going green with organics requires no addition work from you, other than ensuring no chemicals are added to your soil in the future. Choosing our organic lawn care program is a sustainable alternative, backed by university testing, that provides enduring results and tolerance to drought. Our organic programs do not pollute the atmosphere and local water systems. Contact BR Green today to schedule a free soil evaluation and yard inspection.
Lawn Care Service in Plano, TX
About Plano Texas
With a population of nearly 260,000, Plano, Texas is the 9th largest city in Texas. It is north of Dallas and is considered part of the Dallas-Fort Worth metropolitan area. Headquarters to a number of companies including J.C. Penney, Frito-lay, Pizza Hut, and Ericsson, Plano is has been named the safest city in over 250,000 the last two years. In 2008 it was also considered the wealthiest city in the United States with a population of more than 250,000. It is in Collin and Denton counties and has zip codes 75023, 75024, 75025, 75026, 75074, 75075, 75086, 78093, and 75940. Plano is served by five highways as well as the red line of DART; the Dallas Area Rapid Transport system.
Plano, Texas was first settled in the 1840's where a gristmill and a sawmill drew people to the area. After the Civil War a railroad helped the growth of Plano, though a fire in 1881 destroyed the business district and most of the buildings. Plano then grew slowly, having a population of 1,304 in 1900, but only growing to nearly 3,700 by 1960. During the 1960's and 1970's changes in tax structure, combined with a number of public works projects, stimulated significant growth, with population reaching 72,000 by 1980. The creation of the Plano School District in 1975 helped draw industry to Plano as corporations began building headquarters. By 1990 J.C. Penney and Frito-Lay had moved into Plano, and its population passed that of McKinney, Texas.
Not only is Plano the home to a number of corporate headquarters, it is also home to World Olympic Gymnastics Academy, the training ground of the 2004 and 2008 female Olympic all-around champions. Collin College is located in Plano, as is a branch of Southern Methodist University. There are two major attractions in Plano; the Plano Balloon Festival and the Plano International Festival. The International Festival is an expansive multicultural event with fashion, food, music, art and other programs and performances.