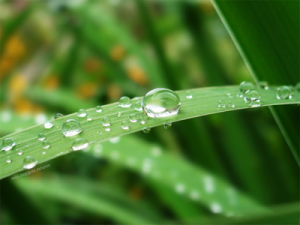 BR Green provides organic lawn care service in Little Elm, Texas  to residential customers in the area. Our goal is finding like-minded individuals that are environmentally concerned and wish to reduce their overall impact on the planet. BR Green seeks customers that are ready to work with us in order to transition their property to 100% organic fertilizers, pesticides, and herbicides. When you begin the transition of your soil, grass, and landscape to organic, you are saying no to traditional, chemical based products that pollute our atmosphere and water systems. Our organic lawn care program is custom made for each lawn and is designed to create sustainable soil that feeds your landscape with essential nutrients and microbial life. As the soil becomes healthy and fed naturally, the plants react by growing deeper root systems and eventually require less water, even in times of drought. Whether your property is in poor shape or is currently being enhanced with chemicals, BR Green's organic services are able to deliver effective results without contaminating our environment. Before you choose to do business any other lawn care companies in Little Elm, first consider the type of products they are adding to your lawn and the effects the have on the environment. Contact BR Green today to schedule a free soil analysis and yard inspection.
Lawn Care Service in Little Elm, TX
About Little Elm Texas
Little Elm, Texas is a beautiful town just north of The Colony and near Frisco. With a young and fast growing population, Little Elm is a town on the rise. The population has increased in size almost eight times over in the past decade. It is an amazing city with a bright future. Lots of opportunities await in Little Elm. Its proximity to other large urban areas make it a great place for those who want the benefits of the city without sacrificing the space and breathing room of the suburbs. Good shopping exists for those who seek it, but there are also many parks for the more active citizen. There is nothing you can not find in the area around Little Elm with Frisco and Dallas being so close.
A largely Caucasian town, there is very little diversity within Little Elm. However, that fact does not apply to its culture and entertainment. The town also has a largely married population with around 60% of the population being married. Little Elm, TX is actually one of the fastest growing towns in the country. However, this rapid growth is not entirely a positive attribute. Problems with traffic have clogged up the entire region between The Colony and Frisco.
Little Elm is a largely suburban town that retains a strong community feel and presence. People within the town often claim that everyone knows everyone, and this creates a strong bond within the community. People typically feel that they do not need to lock their cars, and boy scouts can be seen helping old women across the street. In many ways, there is almost a feel of the 1950's in the air as a certain presence of civility exceeds that of the standard american town. The environment plays a large role in Little Elm as people often go hiking and fishing just outside the suburbs. It is a great place to raise a family.