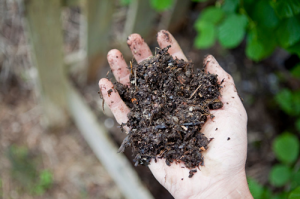 BR Green provides organic lawn care service to customers and business owners that reside in Allen, Texas that desire to transition their yard and landscape away from traditional, chemical based fertilization, weed control, and pest control. Through our organic lawn care programs, you can achieve an organic lawn without sacrificing its overall beauty. Choosing to eliminate toxic chemicals from your lawn and landscape requires no additional commitment on your part and is a cost-effective alternative to chemical treatments that pollute our ecosystems. Choosing to switch to organics is a sustainable alternative that is proven to provide long term effectiveness that does not contaminate our water systems and atmosphere. Contact us today to schedule a free soil analysis and yard inspection.
Lawn Care Service in Allen, TX
About Allen Texas
Allen, Texas is a city located in the northeastern portion of the state in Collin Country within the 75002 and 75013 zip codes. Allen is considered a suburb of Dallas, Texas. Allen, Texas has a long history, which included a rich Comanche Indian history and the arrival of thousands of European immigrants. Although Europeans and Americans began settling in the area in the 1840s, the town was not officially established until 1872. The city of Allen was named after Ebenezer Allen who was a Texas politician and a railroad promoter for the Central Texas Railroad company. Since its establishment, Allen, Texas has experienced great historical occurrences including a boom of cattle ranching and the first purported Texas train robbery by notorious criminal Sam Bass.
As of 2010, Allen, Texas boasted a population of 84,246 residents. Whites have the highest population in Allen followed by Hispanic residents and Asian residents. African Americans and Native Americans also make up a sizable portion of the Allen, Texas population. Several of the current and previous residents of Allen, Texas have gone on to have successful careers including Matt Barr, Amanda Dunbar, Tony Dorsett, Jim Parrack, and Carly Patterson. Allen currently owns, runs, and manages the Chase Oaks golf course. The city constructed the Allen Event Center in 2009. The Allen Event Center currently plays home to the Allen Americans, a Central Hockey League team. The Allen Wranglers of the Indoor Football League also plays in the Allen Event Center.
The Allen Independent School District serves the greater Allen, Texas area and includes 17 elementary schools, 3 middle schools, a high school freshman center, a special achievement center, and one high school. There is also a Collin College campus in Allen, Texas. The three main sources of Allen's economy come from the Allen Independent School District, the Presbyterian Hospital, and the City of Allen. Sage Telecom and the Jack Henry & Associates technology company are also major players in Allen's economy.