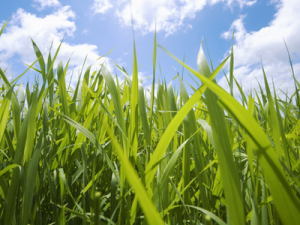 BR Green provides organic lawn care services to customers residing in Addison, Texas that wish to transition their yard away from chemical based fertilization, weed control, and pest control. Through our purely organic lawn care program, you can achieve an organic lawn without sacrificing its overall beauty. Making the decision to eliminate chemicals from your lawn requires no additional commitment on your part and is a cost-effective alternative to chemical treatments. We're doing our part to go green and we would like to help you with green grass that does not contaminate our water systems and atmosphere. Contact us today to schedule a free soil analysis and yard inspection.
Lawn Care Service in Addison, TX
About Addison Texas
Addison, Texas is a city in the northeastern part of the state. Although Addison usually promotes itself as a town, the Texas government has officially incorporated Addison as a city. Addison is considered one of the small suburbs of Dallas, Texas and is located in Dallas County. In fact, Addison is one of the smallest cities in North Texas and is only made up of 4.4 square miles of land. Addison, Texas has only one zip code: 75001. Addison, Texas is composed completely of land with no bodies of water either natural or man made. Addison, Texas was first settled in 1846 but was not named until 1902. Addison was named after the area's beloved postman, Addison Robertson, and spent the earliest parts of its history producing cotton. The city of Addison was not incorporated until 1953.
As of 2010, Addison, Texas boasted a population of 13,056 residents. Of those residents, over 65% were Caucasian. African American had the second largest population in Addison with just over 9% of the population. The Asian demographic made up almost 8% of the Addison population. The Addison, Texas population is served by the Dallas Independent School District as well as the Carrollton-Farmers Branch Independent School District. Residents of Addison, Texas can usually choose from a number of different public schools to send their children to including Hillcrest High School, Walker Middle School, and Vivian Field Middle School. The Addison, Texas educational community also supports private education with two different private education institutions: Greenhill School and the Trinity Christian Academy.
Although Addison, Texas is relatively small, it maintains a booming economic status. Some of the most lucrative businesses in Addison, Texas include Mary Kay Cosmetics, the JC Penney headquarters, the HP Enterprises headquarters, Bank of America, and CompUSA. Moreover, unlike other Dallas suburbs, Addison, TX has a variety of food and nightlife choices, making Addison a very popular destination of Dallas locals and tourists. Because of its relative economic success, Addison is able to put a healthy amount of revenue into the maintenance of their parks and recreation department, which now includes the Alfred J. Loos Athletic Complex.